Author: Daniel Tuori, Marketing & Communications Director, Trevian Asset Management
You probably remember your first job and the property in which it was located: What it was like to open the door in the morning, who you met first, where you put your jacket, and what kind of workspace you settled into. Informal moments when you went to lunch with your closest colleagues will probably be some of the strongest memories.
Cats are attached to places and dogs are attached to individuals, but both are equally important to people.
Real estate management is a rational and numbers driven task. A property is treated like any other asset: you want to increase its value. When I entered the industry as a real estate novice 4 years ago, I learned very quickly that the value of an office property that is bought empty multiplies when it is sold full of satisfied tenants. Satisfied tenants who happily pay their rent are even more valuable than gold.
But how, then, are these golden tenants attracted to real estate? This is the customer / product relationship question that marketers have been thinking about with consumer products for over 100 years, and with B-to-B products already for decades. The answer has been branding in all its forms – stories, reputation, meanings and values. People rarely buy unfamiliar products, as there is no understanding or guarantee of the product quality.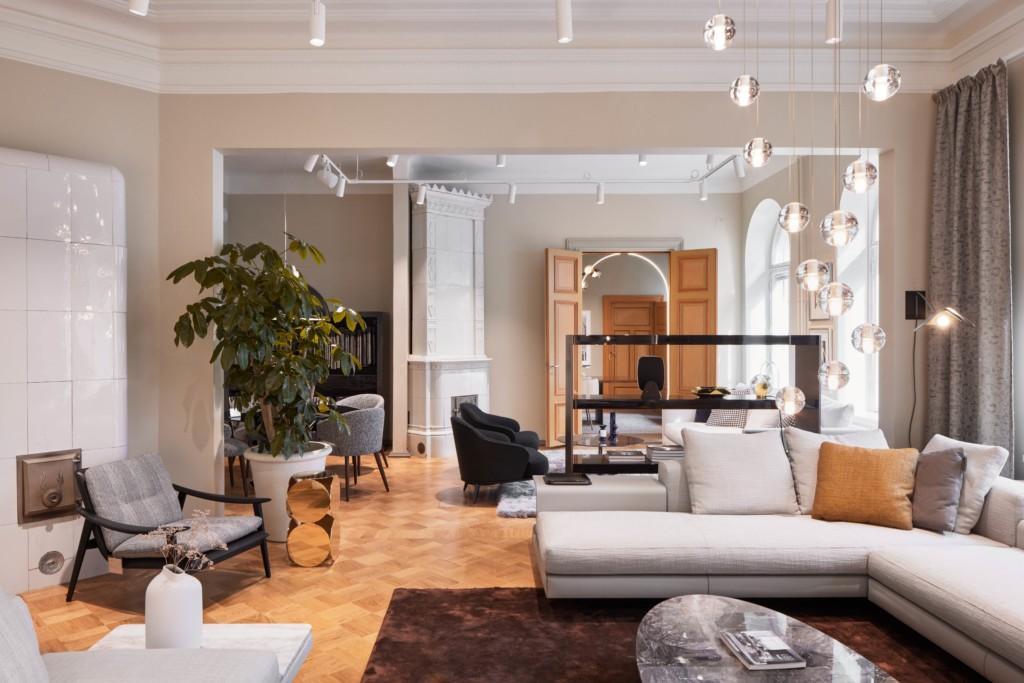 The objection I often encounter is that marketing is expensive. I would ask "compared to what, empty space?" A good exercise is to calculate how much the property owner will lose per year if a large portion of the space is left unoccupied. Often, this situation can be remedied by investing in a strong, targeted marketing campaign to fill the vacant space. The increase in the occupancy rate will affect not only cash flow but also the value of the property.
Where to start marketing? A good starting point is to analyse how a property differs from its competitors in a positive way, that is, to look for its competitive advantages. Not all a property's strengths are valid, but some of them may be competitive factors specific to other properties. The existence of these factors alone are not enough to differentiate. One of the basic rules of marketing is that competitive advantages must be emphasized through communication and preferably further strengthened by behaviour.
Säterinportti in Leppävaara is a great example of a Business Campus managed by Trevian Asset Management. Its competitive advantage was identified and developed as "well-being at work", which has been functionally highlighted by an exceptionally diverse department of sports and relaxation facilities, including the "Comfort Zone". The Säterinportti occupational well-being seminar and Finland's first Well certification have appeared in communications. Another example is Erottaja2 , a building covering half a block between the Diana Park and Bulevardi. Its competitive advantage is the unique history and prestige of the house due to its design, location and previous uses. Following a complete refurbishment, Erottaja2 combines a top-class business environment with a variety of chic ground floor restaurants.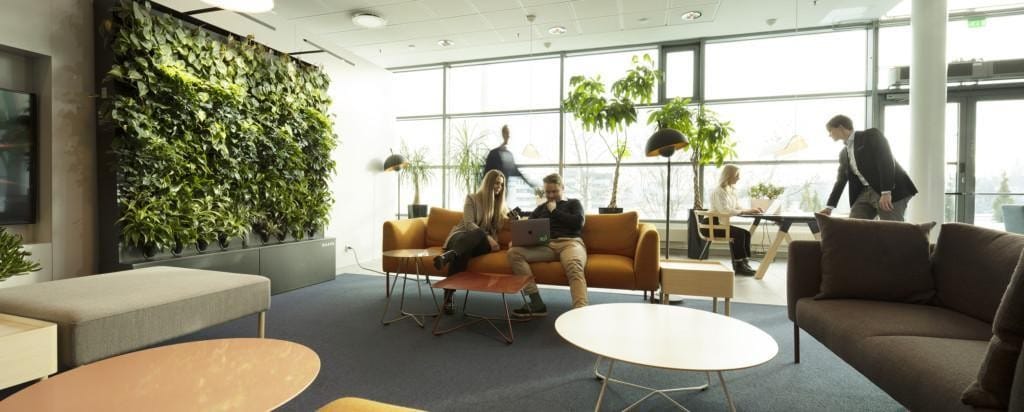 Shopping malls can also have a soul and most of them consciously build a brand. Trevian manages several shopping centres in city centres on behalf of Agore. As city or town centres, especially outside the metropolitan area, have lost customers to the ring road supermarkets, these Agore shopping centres seek to establish a position as "living rooms" within walking distance for the local people, enlivening the city centre.
Agore's shopping centres are being guided by Trevian towards a new era in which properties will form a functional hybrid of different users. Shopping centre properties will respond to people's longing for community in new ways that reinforce commercial benefits and property value. At the heart are social responsibility, urban culture and services that resonate in a changing market. Encounters, services, community – these are what customers need.
It seems that today marketing tools are beginning to creep into our rather conservative real estate industry. The first users of marketing principles were residential real estate brokers. The soul of commercial real estate properties has now begun to be nurtured as it has been seen to have a business-enhancing effect. As the epidemic subsides, employers have a high incentive to get workers back from telecommuting into jobs and offices, which is best accomplished by making jobs communal and the workplace attractive.