Co-working operator Wonderland to complement services in Nordika's Säterinportti business campus
Säterinportti in Espoo is the most comprehensive business campus in Finland in terms of services. The core of the concept is in offering office space that supports employee well-being. Furthermore, new ways of working and services are continuously developed at Säterinportti: Next, the business campus will enhance its co-working capacity by entering into cooperation with Wonderland. Säterinportti is owned by Nordika and managed by Trevian Asset Management.
– Co-working has become an essential part of hybrid work, projected to remain a permanent form of work. As a result, many large companies today are building a decentralized network of co-working spaces to meet the needs of their employees. For Säterinportti, Wonderland is a suitable platform for the community to build, says Antti Venermo, Trevian's representative.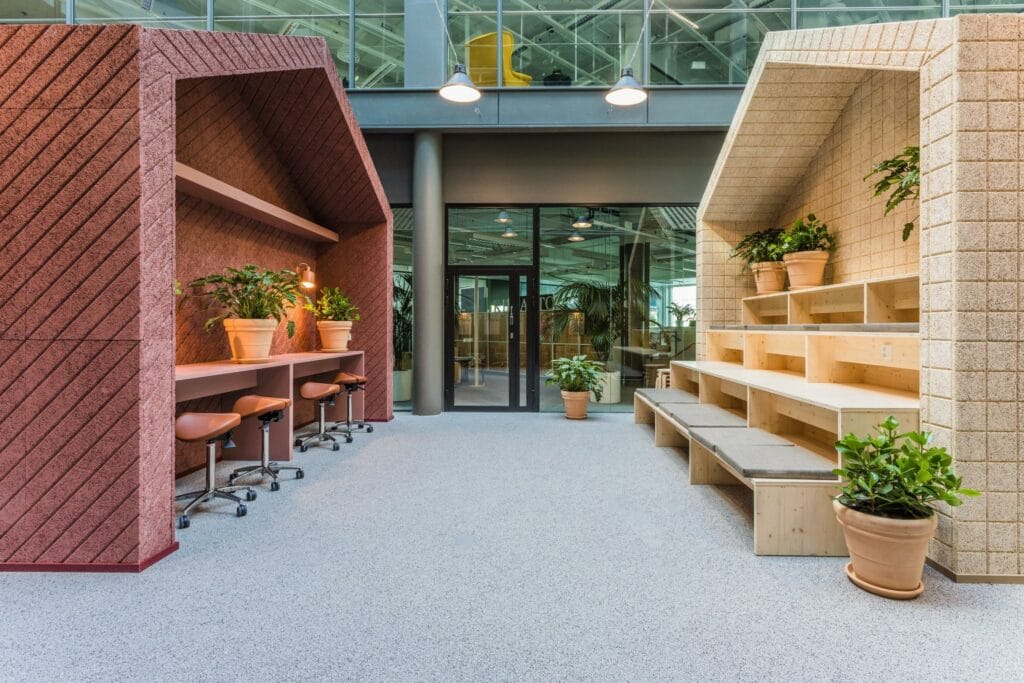 The facilities of Säterinportti are designed to correspond to modern work culture. The owner Nordika, in collaboration with the asset manager Trevian, has implemented a complete transformation in the business campus. The new concept focuses on investing in comfort and flexibility, enabling employers to create conditions that promote employee-friendly work experiences. The success of the concept mixing workplace and wellness has been demonstrated by an exceptional fast pace of leasing. Säterinportti's residents are mainly companies engaged in high-level consulting and expert work.
Wonderland started its operations in Vallila, Helsinki, and the office space there was in full use throughout the COVID period. According to CEO Kim Heiniö, the fundamental pillars of Wonderland are flexibility and continuous improvement of customer experience.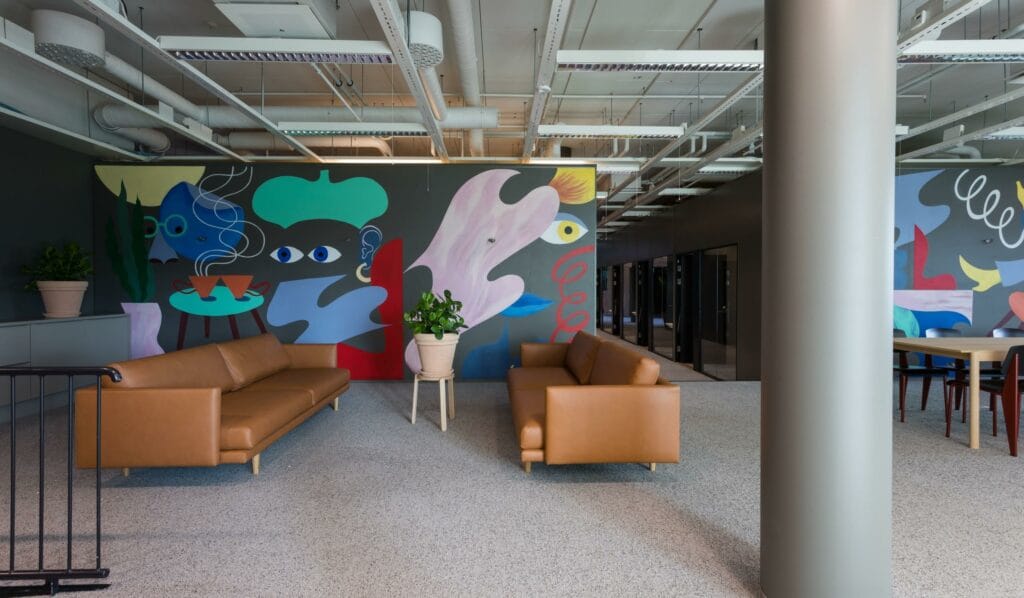 – We always want to be able to meet the needs and demands of our customers. I believe that co-working as a form of work will continue to grow. Operators in the sector are forecasted to land in Finland also from abroad to an increasing extent. Säterinportti is an ideal partner for us, a "business campus 2.0", unique in its kind, says Kim Heiniö.
Trevian's Antti Venermo is satisfied with Säterinportti's development. Säterinportti has previously become known for its services and conditions aimed at well-being at work, in recognition of which Säterinportti received Finland's first property-level WELL certificate. The Säterinportti concept has proven to be very effective, and the property's premises have remained almost wholly leased despite the COVID challenges.
Trevian Asset Management is a Finnish investment and asset management company specializing in commercial and residential properties. The company was established in 2012 and is owned by its key personnel. The company produces actively managed real estate equity funds and asset management services optimized for its customers. The services are focused especially for institutional real estate investors, banks, and other professional investors. Trevian's assets under management near 1.0B€. www.trevian.fi/en/
Nordika is a non-listed Swedish real estate company owned by Nordic institutions. Its focus is on investments primarily in Sweden and Finland (with flexibility to invest in Denmark and Norway). Since the inception in 2011 Nordika have acquired and managed properties with a value of EUR 550 million. The company have a reputation for its capabilities to stabilize complex assets where Nordika's creative ideas and the management's ability to implement change, achieves highly-functioning re-positioned properties.
Wonderland Work is a part of the Soupster Family group operating in the hospitality and restaurant industry. Soupster runs unique lunch restaurants, event spaces, catering and meeting services, coworking spaces and indie restaurant concepts, in addition to offering consulting services in major enterprises in the industry. Soupster Family consists of approximately 40 units in the Helsinki capital region in Finland and Tallinn, Estonia.