Euromoney: Trevian Asset Management Finland's Best in Investment Management Services
Trevian Asset Management Oy has been voted as Finland's best operator in Euromoney Magazine's Real Estate Awards 2015 in the Investment Managers category. Trevian participated in the survey for the first time last year and already then was awarded second place.
"We are very happy for the confidence our customers have shown towards our operation. This is a sign that Trevian's business practice is appreciated in the markets", says Reima Södervall, Managing Director of Trevian Asset Management Oy.
Euromoney is one of the most respected magazines of the finance sector. It highlights the best real estate actors annually. The results are based on a survey answered by leading finance and real estate sector companies globally.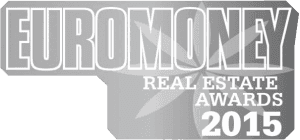 Additional information:
Reima Södervall, Managing director, tel +358 50 3627400, email: reima.sodervall@trevian.fi
_____________________________________________________________
Trevian Asset Management Oy is a Finnish investment and asset management company specializing in commercial properties. The company was established in 2012 and is owned by its key personnel. The company produces actively managed real estate equity funds and asset management services optimized for its customers. The services are focused especially for institutional real estate investors, banks and other professional investors. Trevian's assets under management exceed 750 M€.