Trevian Asset Management becomes a member of Green Building Council Finland – Trevian defines responsibility through actions
Trevian has joined Green Building Council Finland in early 2021. In recent years, Trevian has implemented several sustainability projects related to construction and real estate development. Through its FIGBC membership, Trevian wants to network more closely with other expert organizations in a sustainable built environment and engage in dialogue to develop both the industry and society.
"For Trevian, responsibility is first and foremost defined through actions. In our projects, Spektri and Säterinportti, as examples of this, we have set out to implement change from both environmental and social well-being perspectives. The real estate sector has a heavy carbon footprint, and concrete action is needed to reduce energy consumption and emissions. We want to network strongly to take the whole industry forward on sustainability", says Kim Särs, Trevian's Chief Compliance Officer.
Spektri Business Park, managed by Trevian in Tapiola, Espoo, is implementing a large-scale project to reduce energy consumption and emissions to improve the property's energy efficiency significantly. With innovative solutions, the amount of purchased energy needed to heat the area is reduced by up to 80 percent. The development team will complete the project in spring 2021.
Säterinportti office campus in Leppävaara, Espoo, was awarded silver in the "Work Environment of the Year 2020" competition as the best in its market for comprehensive real estate development – a challenging, outdated, and long-vacant property turned into an attractive wellness oasis that supports user well-being and community. In addition to the BREEAM environmental certificate, Säterinportti was granted Finland's first WELL certification.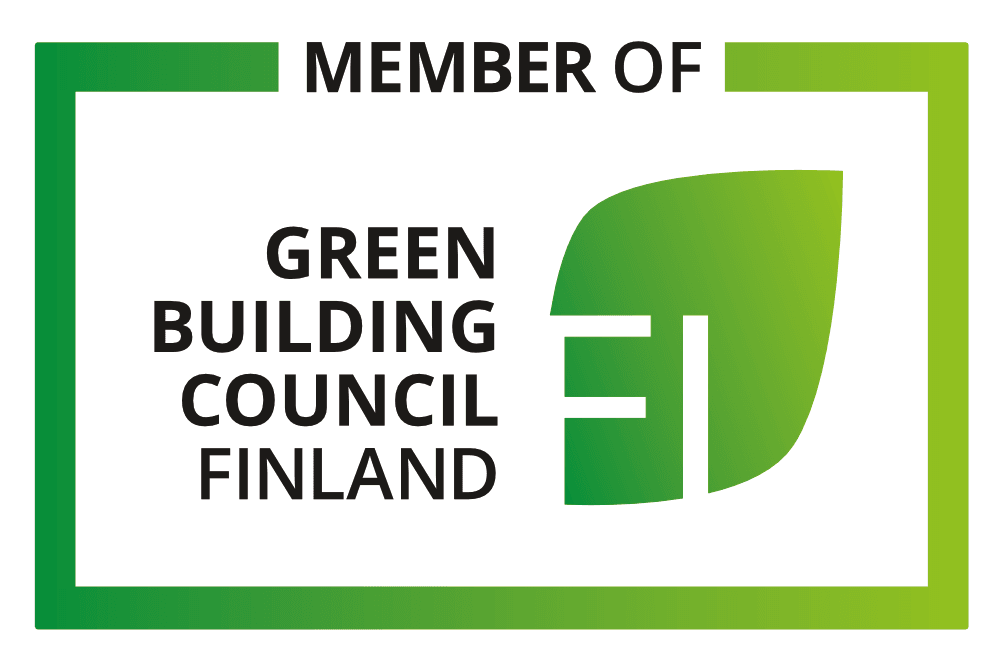 Green Building Council Finland is the country's most influential and comprehensive cooperation network for a sustainable built environment. The association aims to bring carbon-neutrality, circular economy, and sustainable lifestyle solutions as a natural part of all real estate and construction activities[1].
Green Building Council Finland strategy
Spektri Business Park energy recycling project