Crowdsourcing Information Intensive Work in the Real Estate Sector
We have our work cut out for us with built environment, which is Finland's biggest national wealth asset. The term built environment covers pieces of land, residential and office buildings as well as other infrastructure such as areas built for traffic. KTI (Kiinteistötieto), an independent information business offering benchmarking, research and analysis services for the Finnish real estate sector, found that built environment constituted over 70 % (€ 594 billion) of Finland's € 814 billion national wealth in the beginning of the decade. According to the Confederation of Finnish Construction Industries RT construction, property management and related services employ a little over 500 000 people, which makes the cluster of construction and property management the biggest employer in Finland.
The real estate sector often has a long chain of actors starting from property owners, people managing the properties such as asset managers and landlords all the way to janitors and cleaners. There are many tasks along this chain of actors which could be outsourced to consumers. A consumer with a smartphone could easily perform many simple real estate related tasks while going about their daily business. This would enable the more efficient use of resources for the real estate sector professionals.
Do you need photos of a building facade? A quick check on the cleanliness and atmosphere of a shopping centre? A review on air quality? These kinds of simple tasks are a good example of the things consumers could assist with.
Crowdsourcing B2C could work by connecting actors through a platform. At the other end of the platform we could have property managers or even an automated property maintenance system send out tasks related to photography to the consumers. At the other end, the consumer has agreed to performing specific tasks for example between 8–9 AM while on their way to work. The consumer gets a message offering a task in returin for a small compensation. When they accept the task, they get directions to the right address and instructions on how to take the right kind of photos. The photos can be taken within a couple of minutes and the consumer is back on their way to work. From a consumer point of view, the task is a very simple way of gathering information C2B.
The photos are verified by the platform and sent to the property manager or to the maintenance system, where AI could help determine for example if snow has been cleared from the yard. If not, the system would automatically send out a service request to the service company responsible for the property maintenace as well as notifications about the issue to all necessary stakeholders.
The limitations of crowdsourcing in this context are functional and legal variables and smart phone features among others. It's not always easy to arrange all required property permits to consumers performing only occasional tasks. Legal challenges have to do with liability questions between consumers, platforms and property managers who provide the C2B tasks.
Despite the limitations crowdsourcing B2C is becoming increasingly popular. We have all had to identify objects or text from a photo at one time or another when logging on to a service on the web.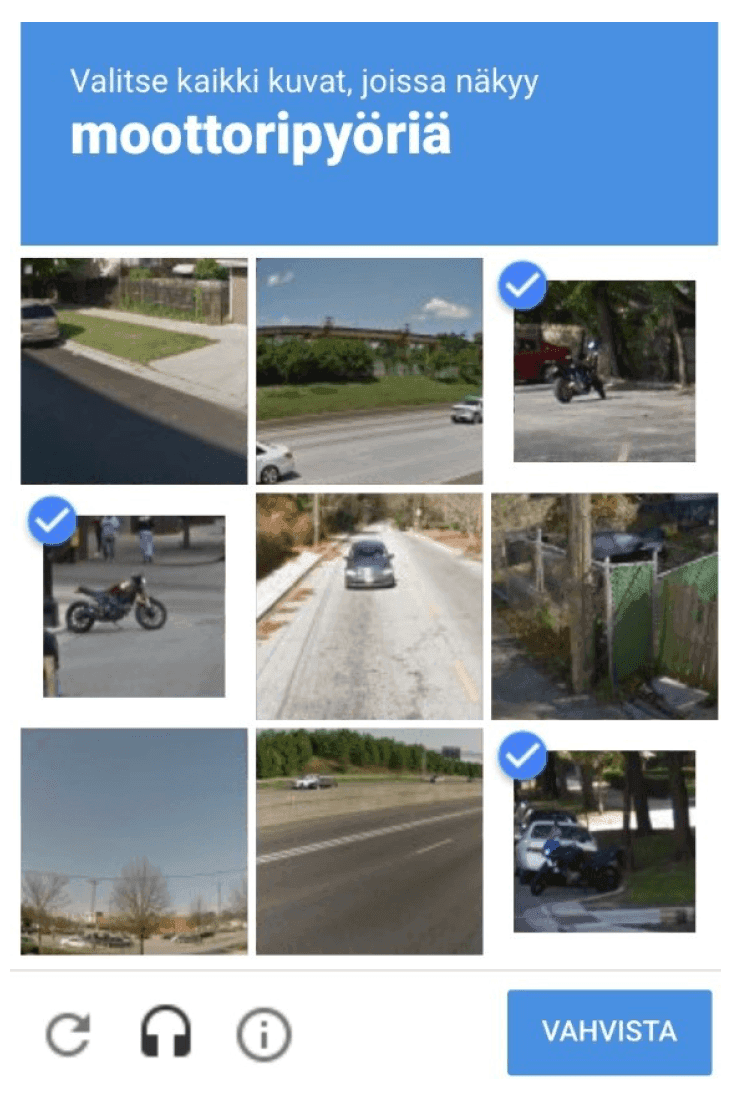 Smart phone features are also developing fast. In the spring of 2018, Caterpillar launched the S61 smartphone which comes equipped with a VOC air quality sensor. VOC is short for volatile organic compound. An example of VOC emissions are paints, which can generate unpleasant and even dangerous levels of VOC emissions. The S61 also has a high quality heat camera, which makes it possible to detect heat loss around doors and windows. The S61 can also detect moisture which cannot be detected with human senses.
Crowdsourcing information gathering B2C and selling the consumer produced information C2B are still new concepts in the real estate sector. The digital strategy and information management roadmap often includes self produced information and open market information. The possibilities of crowdsourcing information intensive work in the real estate world should be considered and be included as part of digital strategy.
Writer: Johannes Aho / Business Development Manager, Trevian